Our home is a full log cabin on the shores of a lake.  We live in our very own big version of the Lincoln Log buildings my kids build.  Filled with a mix of antique, vintage and new pieces that reflect a nostalgic camp style with the elegance of a grand old lodge.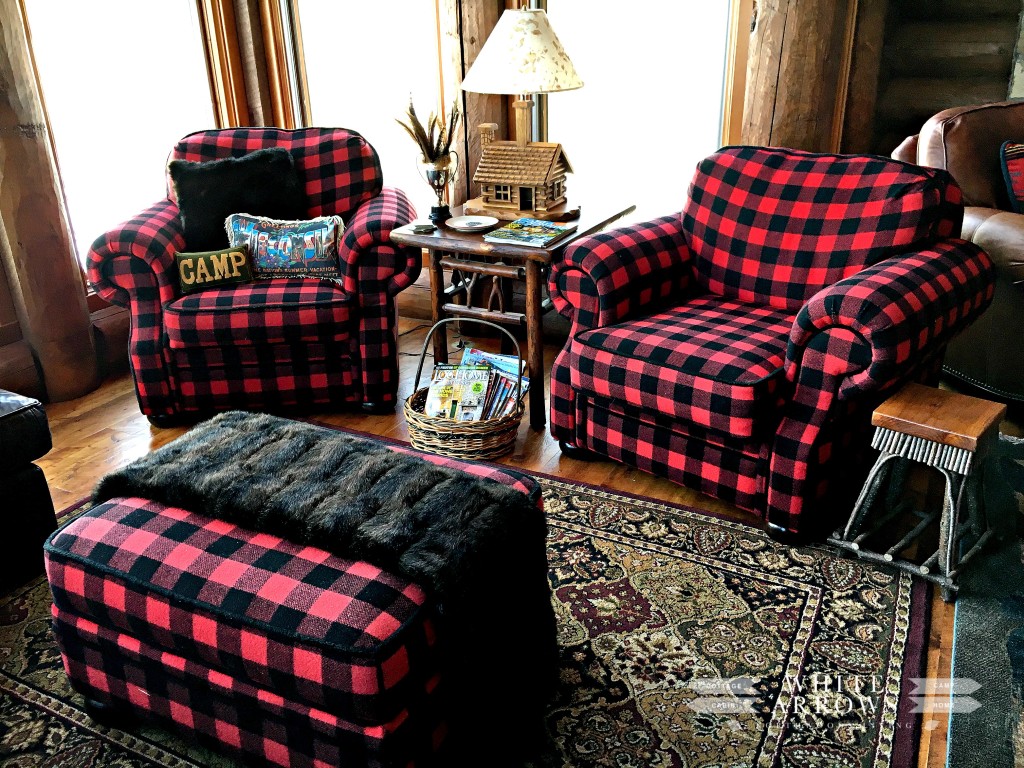 I enjoy styling and restyling rooms to fit function for our large family while maintaining warmth and comfort. It's hard to decide where to curl up with a book or for a nap, so many cozy spots are around.
When choosing pieces for our home they tend to be pieces that can be used in many rooms and spaces. This makes the idea of "shopping your home" fun when I am restyling a space. I can bring something from one room to another and it feels new.
My style is classic with layers of current design trends.
In my mind, in my notebooks and on Pinterest and Houzz I am constantly dreaming of ways to remodel, redecorate and style other homes.  Someday when I get my hands on some of these cottages!!  Designing for lakeside homes in the Northwoods can have styles like you see in our log cabin or many other styles I love. How about white shiplap walls and light nautical colors; or knotty pine walls, plaid carpets and antlers? Oh- how about white clapboard and green trim with rockers on the porch? My mind goes creative dreaming of designing spaces to help people and families come North and find a retreat where they can find relaxation, recreation and reconnection.